The Cabinet

at the M+ Museum
⎯


An interactive multi-player experience, empowering visitors to interpret art


⎯


PROJECT ROLE
Design Director

CREATIVE STUDIO
Potion Design

TOOLS

Sketch Illustrator Photoshop After Effects Unity
200 ARTWORKS 40 PANELS 1 ROBOT
In November 2021 M+ opened its doors in the West Kowloon Cultural District of Hong Kong. The M+ building is one of the largest museums of modern and contemporary visual culture in the world. I had the privelige to be part of a team at Potion to develop and execute a concept for one of the exhibition spaces. In collaboration with the M+ Learning and Development team we generated multiple ideas to encompass the 40 large mobile panels, 200+ artworks and a large robot a
rm. Over the course of months we dug deep into M+'s mission, what visual culture really means, and what insights we wanted the visitors to leave The Cabinet experience with.
"Make every visitor, at any level of previous art experience, feel empowered to interpret art."
MISSION
Our mission was to make every visitor, at any level of previous art experience, feel empowered to interpret art. Interpreting art can feel foreign to people without a formal art education, when in fact, it's simple. Interpretation is personal, there is no right or wrong way to do it. It's about the observer's relationship to what they see in front of them, which will be dependent on language, culture, sex, age, ideologies and life experience, and that's ok. In fact, that's what makes the interpretation powerful. But our challenge was; how do we make visitors who believe they don't know how to interpret art, understand that they already possess all the tools they need to interpret art and have a conversation about visual culture?
VISUAL THINKING STRATEGIES
One of many research paths brought us to deep dive into an education technique that eventually became the foundation of our concept; Visual Thinking Strategies. In short, Visual Thinking Strategies (VTS) is a group interpretation exercise, led by a trained facilitator who asks the group open questions about a piece of art. The main aspect of VTS includes three key inquiries:
1. What's going on in this picture?
2. What do you see what makes you say that?
3. What more can we find?
What's so exhilarating about this rather simple framework is the magic that happens as the attendants begin participating. As they share their answers and reflections, they start influencing each other. Listening attendants start paying attention to more details in the work that they go on to share with the group on so the story behind the work unravels.
So we asked ourselves; Could we through design and technology create an experience the allows visitors to improve their ability to
describe, analyze, interpret and discuss visual art, by using each other?
"What do you think the woman in the painting is thinking about?"
We developed four interpretation games that the visitors can interact with on one of the six tablets placed in front of The Cabinet, or from their own mobile devices. The visitors are presented with a question about the work currently on display, such as "How would you title this work?" or "If this was an album cover, what would the album be called?".
Before the timer runs out, the visitors sumbit their answers that show up in real time on a large projection on the middle panel. All players are given a moment to vote on the other visitors' submissions, and the scores are also animating real time on the panel, creatign a moment of suspense in the room. The submission recieving the highest vote is celebrated on the screen, and another round begins.
Other examples of questions in the game would be "What detail of this work stands out to you?" and "What do you think the woman in the work is thinking of?". Some prompts require the player to formulate their thoughts in words, others, to tap and select a specific detail of the work. Each prompt was carefully formulated and tested in collaboration with the Learning and Development team at M+, to ensure they met our goal to be engaging and feel approachable to any visitor at any level of previous art experience.
The visual concept of unfolding was based on the idea that the observer's understanding and relation to the work is gradually unfolding to them during the interpretation process.
VISUAL DESIGN
The visual design borrowed colors and fonts from the established M+ brand guideline, but beyond this we developed a visual system that spoke to the concept of "unfolding", as visitor's interpretations keep unfolding new ideas and insights.
This idea of unfolding was consistently applied throughout both digital design, as well as the interior design of The Cabinet, like the unique, beautiful barrier in front of the art works developed by our partnering interior designers at Studio Joseph. Depending on where the visitor is standing, the layering of the perforated metal sheets of the barrier's opacity changes - a nod to the beauty of interpretation and how a different perspective entierly can change your view.
"Interpretation is fluid, and changes over time. A photograph of an empty airport might have one meaning one year, and another in the midst of a pandemic."

PARTICIPATION & ENGAGEMENT
In order to achieve high particiation, we designed the game with a low barrier to entry by using what you in game design call "a small ask". "A small ask" is carefully designed to make it extremely intuitive for the player what they need to do to participate.
Once we've engaged players, we need to also retain them, so we added a gamification aspect to the interactive. From our workshops we had learned that interpretation often needed a little warm up, so our goal was to have players to stick around for a few rounds. Introducing a voting feature added some challenge and excitement to the experience, and an incentive for the players to stick around to see the end results.
BEYOND THE CABINET
Doing something you're new to is scary, and expressing your personal interpretation with a group of strangers can feel quite exposing. Using technology and design allowed us the possibility to create a space for visual discourse where the visitors could remain anonymous. Anonymity invites visitors to take the first step in their journey of interpretation. The Cabinet provides a safe space to explore one's own voice, and ability of interpreting art. This opportunity is for some the starting point to then bring these tools beyond The Cabinet, and use their ability to interpretation in other contexts for further growth and life changing insights. This is in the end what it's all about, to plant a seed in the right place, with the right environment to help it grow and take a life of its own.
SPECIAL THANKS
Special thanks to our partners at Studio Joseph who designed the beautiful and unique interior for The Cabinet.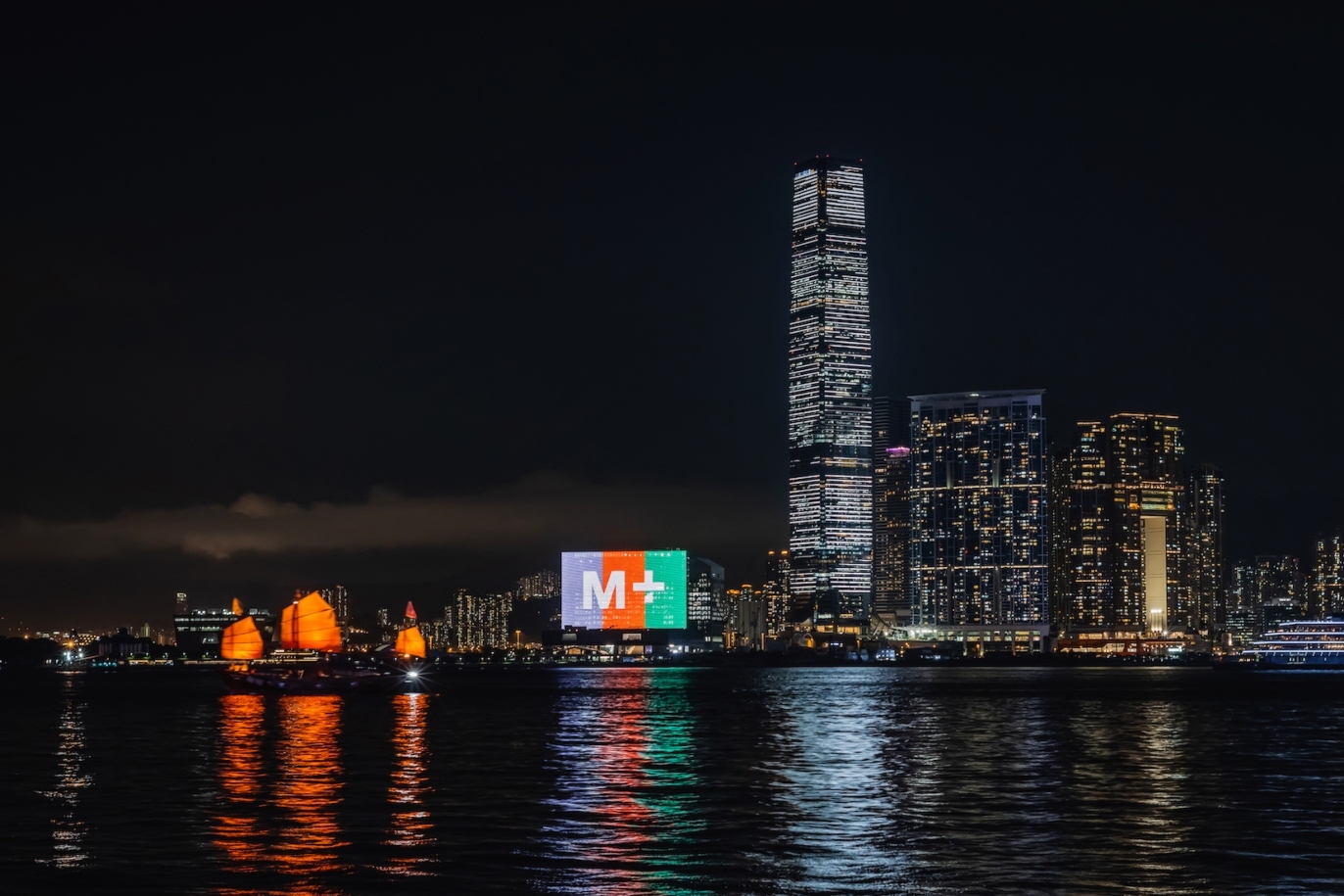 Stage Visuals

at South By Southwest
⎯


Stage visuals and marketing assets for
Jaded Digital's concert event at SXSW, 2022

⎯



PROJECT ROLE
Design Director

TOOLS

Figma Photoshop After Effects
Track your online orders

The Route Way
⎯
Animated video to promote the tracking and map feature for Route App
⎯
PROJECT ROLE
Concept, Design & Animation
TOOLS

Figma After Effects
Megatrends

for Ernst & Young
⎯


An interactive quiz giving leaders tools to build resilience and insights into future trends
⎯
PROJECT ROLE
Design Director

CREATIVE STUDIO
Quartz Creative

TOOLS

Sketch After Effects

CULTIVATING A FUTURIST MINDSET
We created the Megatrends interactive to help C-suite leaders to build resilience and cultivate a futurist mindset. With a visually evocative quiz, we're giving leaders the tools and inspiration to looking at their organisations through a new lens, with a future-back approach. Ernst & Young's Megatrends offer visions of the future to work back from, so that companies can reframe their future, rather than allow the future to reframe them.
Emma Lazarus's

Magical Storybook
⎯


An interactive storybook telling the story of Emma Lazarus's
life through animated text and imagery

⎯




PROJECT ROLE

Designer & Animator

CREATIVE STUDIO

Potion Design


TOOLS

Illustrator Photoshop After Effects
CLIENT

American Jewish Historical Society
EMMA LAZARUS
Emma Lazarus is considered America's first important Jewish poet. In a recreation of Emma Lazarus's sitting room, where she wrote "The New Colossus," the famed poem affixed to the Statue of Liberty, an interactive folio tells the story of not only Lazarus, but the ideas and debates of late 19th century New York. Designed to appear as an ordinary book sitting on a desk, the folio is actually a digital interactive. Within each page, images, video, infographics, animate and bring each chapter to life.